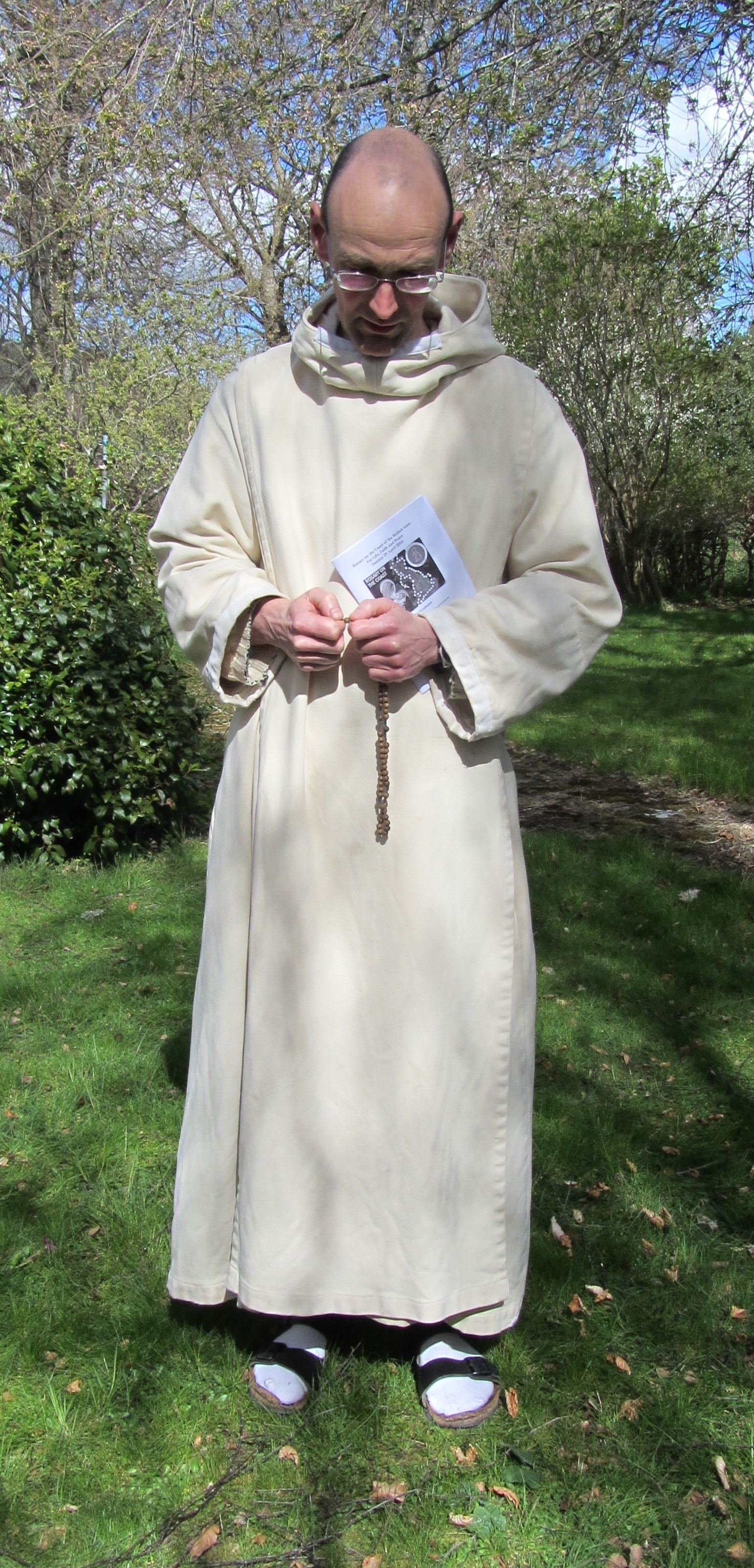 At 3.00 p.m. on Sunday 29 April 2018 many thousands of people gathered at locations all around the coast of the United Kingdom to pray the rosary. The "Rosary on the Coast" initiative was lay inspired and lay led, but with the whole-hearted support of the Bishops and clergy. The intentions were for a renewal of faith in our land, for a culture of life, the protection of unborn children, and for peace: all under the protection of the Blessed Virgin Mary, and the patronage of St. Joseph.
An on-line map giving the locations of groups saying the rosary included Pluscarden Abbey.
The organisers had stated that those unable to get to the actual coast could gather by a suitable water course instead. So 11 members of the community who were free at the time, together with some resident guests, gathered by our Black Burn. The Black Burn borders our monastery enclosure to the South. It flows into the River Lossie by Elgin, and thence into the Moray Firth and the North Sea. In union with so many others around the country we there prayed the rosary, adding the Litany of Our Lady, the Litany of the Scottish Saints and various others prayers.
Such an event is rather unusual for Pluscarden monks, so accustomed as we are to strictly liturgical prayer, or to prayer in silence or in solitude. We were however very happy to add our own rosary devotions in such an excellent and praise-worthy cause, entrusting all the proposed intentions with confidence to the powerful intercession of our Blessed Lady.