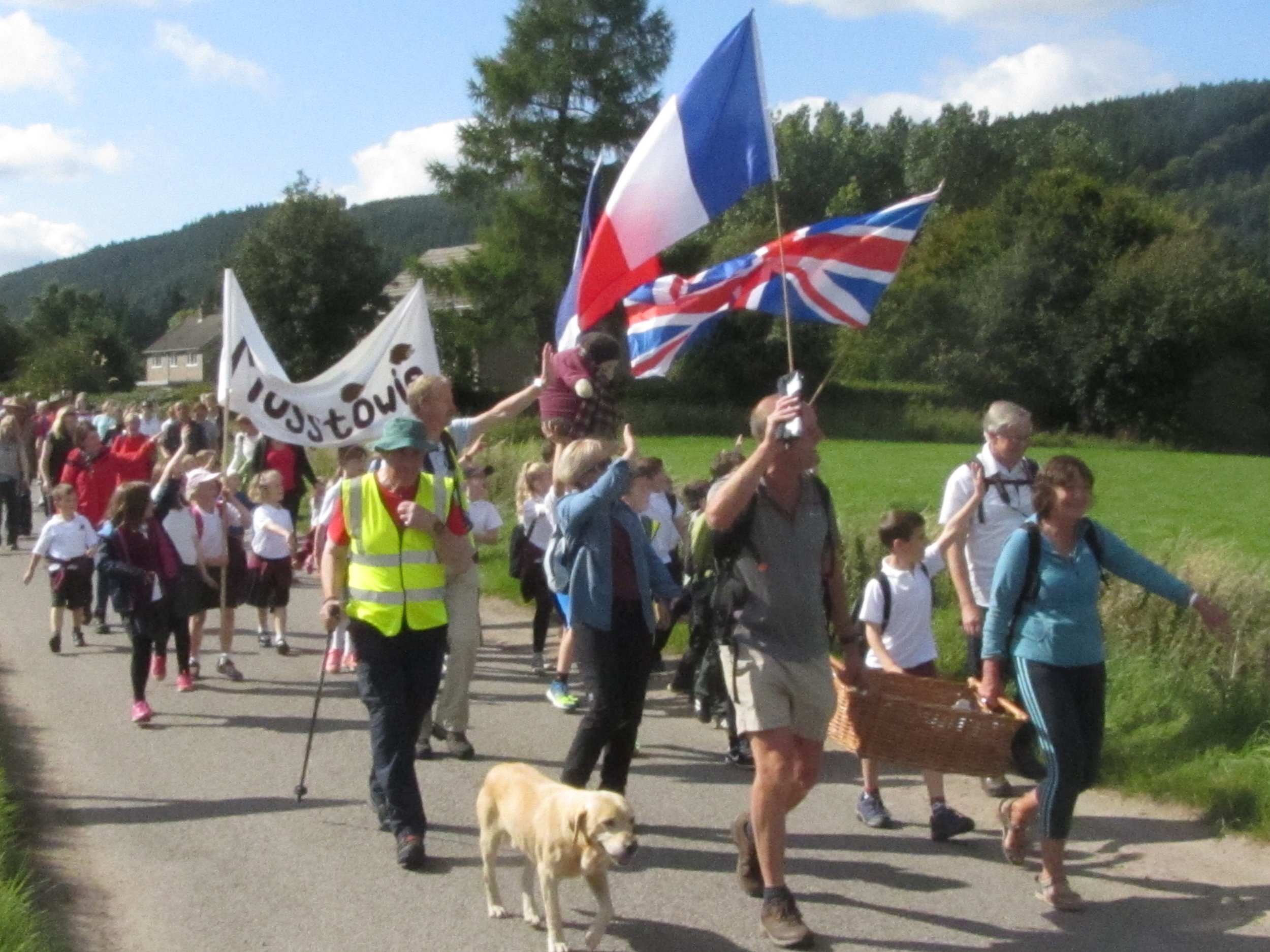 On Friday 1 September the 1230 Pilgrimage Walk came to an end.
The final leg of the journey attracted a good deal of attention and many walkers, including pupils from local Mosstowie Primary School. The whole group triumphantly came up our front drive with banners flying, and to the joyful ringing of bells.
In the Transepts, Al Monkman and Maria Byron formally handed over to Fr. Abbot the stone from Val des Choux that has been carried throughout the journey, and which is designed to be set in the projected new South Range at Pluscarden.
Accompanied by Rinnes the dog, these two walkers had completed the entire journey of around 1230 miles from Val des Choux in Burgundy to Pluscarden. Pluscarden, of course, was founded from Val des Choux in the year 1230.
Fr. Abbot gave a most eloquent speech of welcome; a fine letter from Pilgrimage Patron Princess Michael of Kent was read out, and Archbishop Mario Conti, another Pilgrimage Patron, pronounced a blessing over the assembly, over its achievements, and over the lunch it was about to eat.
A fine spread was arrayed in a marquee on the lawn; the sun shone; the pipes played, and a most joyful atmosphere was enjoyed by all.
Those present who had participated in any way in the three month long Pilgrim Walk each received a certificate, presented by Lord Lieutenant Grenville Johnston.